Quality of our Mens Hair Pieces
Our mission at Hairpiece Warehouse is to offer you the  at unbeatable prices, eliminating the high cost, monthly fees, and long-term contract commitments of traditional hair club organizations.
One of the questions we are most often asked is, "Are your hair systems really as good as the hair club I have a contract with now?" Our answer is a definitive and unambiguous "Yes!". We know the quality of our systems are as good or better than the contract hair clubs and other on-line providers because we know their suppliers and have tested their wares. To us, the greatest endorsement we've received is the number of salons around the world who have chosen Hairpiece Warehouse as their supplier.   These are expert professionals in the field who have decided to put their business and their reputation in our hands.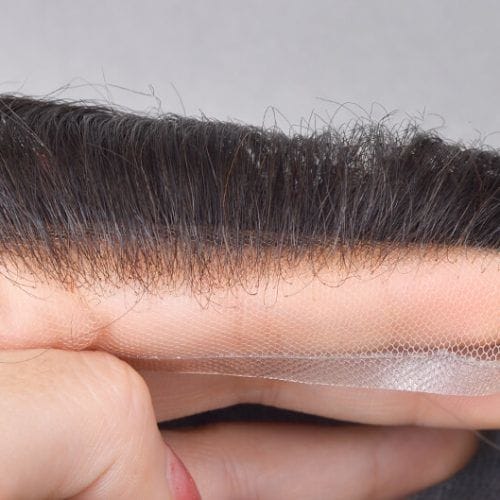 Our lace is imported from Switzerland (seriously!), offering the most invisible hairline achievable today. Most clubs and on-line providers use Chinese or Korean lace, which is more detectable and less expensive for them to manufacture.
We have over 25 years of wearing hair replacement systems and over 12 years evaluating and screening suppliers. We have examined the workmanship and products of over 80 manufacturers from all over the world and have rigorously tested scores of material samples. We have analyzed these samples under the microscope to determine standards for cuticle condition, knot appearance, hairline invisibility, comfort, durability, appearance and wear.  As a result, less than 10% of these manufacturers meet our quality standard for: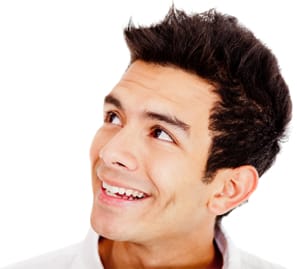 In addition, all of the lace of our mens toupee is imported and made of ultra fine, smooth-finished material. It is light-weight and more comfortable to wear and care for than other hair replacement systems, which often cost hundreds of dollars more, using coarser, lower-quality lace material. We use only 100% Human Remy Hair, which means the hair is harvested to ensure ALL the hair cuticles are hand tied in the same direction. This helps prevent frizzing, tangling and matting-especially after washing and ensures better color pigmentations and a more luxurious look and feel.
Our goal is to make you a satisfied client!